Caveman Foods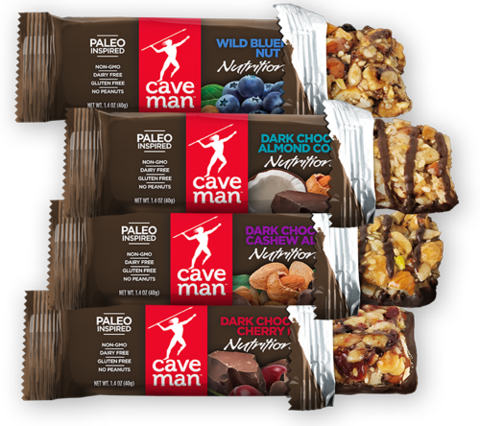 Caveman Foods is on a mission to make healthy snacking easy. Today, around 33% of our calories come from snacks. Half of us snack more than 3 times per day. Yet, 74% of consumers wish there were more healthy snack options. We agree. We don't believe there should be a tradeoff between nutrition, taste and convenience. That is why Caveman Foods is dedicated to providing a variety of great tasting, nutritious snacks made from Paleo Inspired ingredients.

Element Nutrition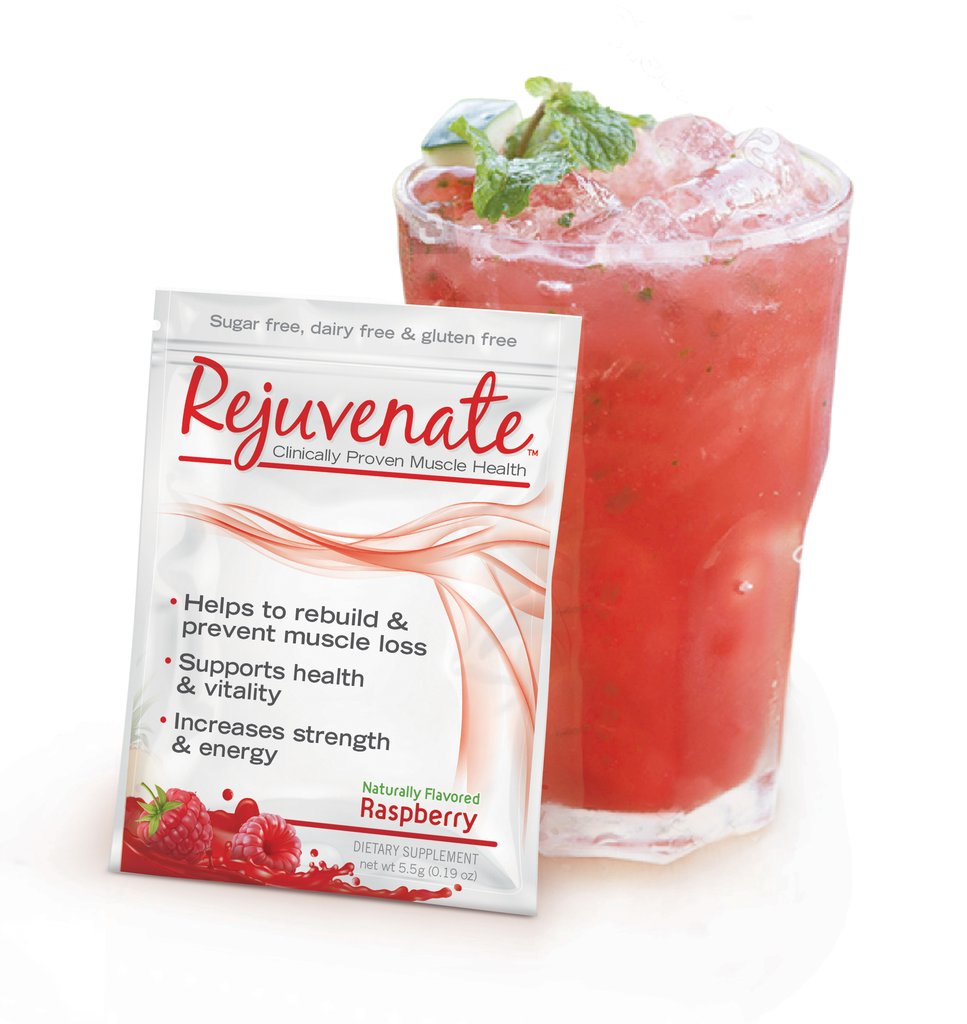 Element Nutrition believes quality of life is valuable and maintaining your health is paramount to living life to the fullest. They believe nutrition is the key element to optimal health. Their mission is to provide you with the nutritional tools you need to enhance your health. They deliver innovative, science based products that provide quality nutrition and empower you to Live Your Life & Stay Stronger Longer.

Lenny & Larry's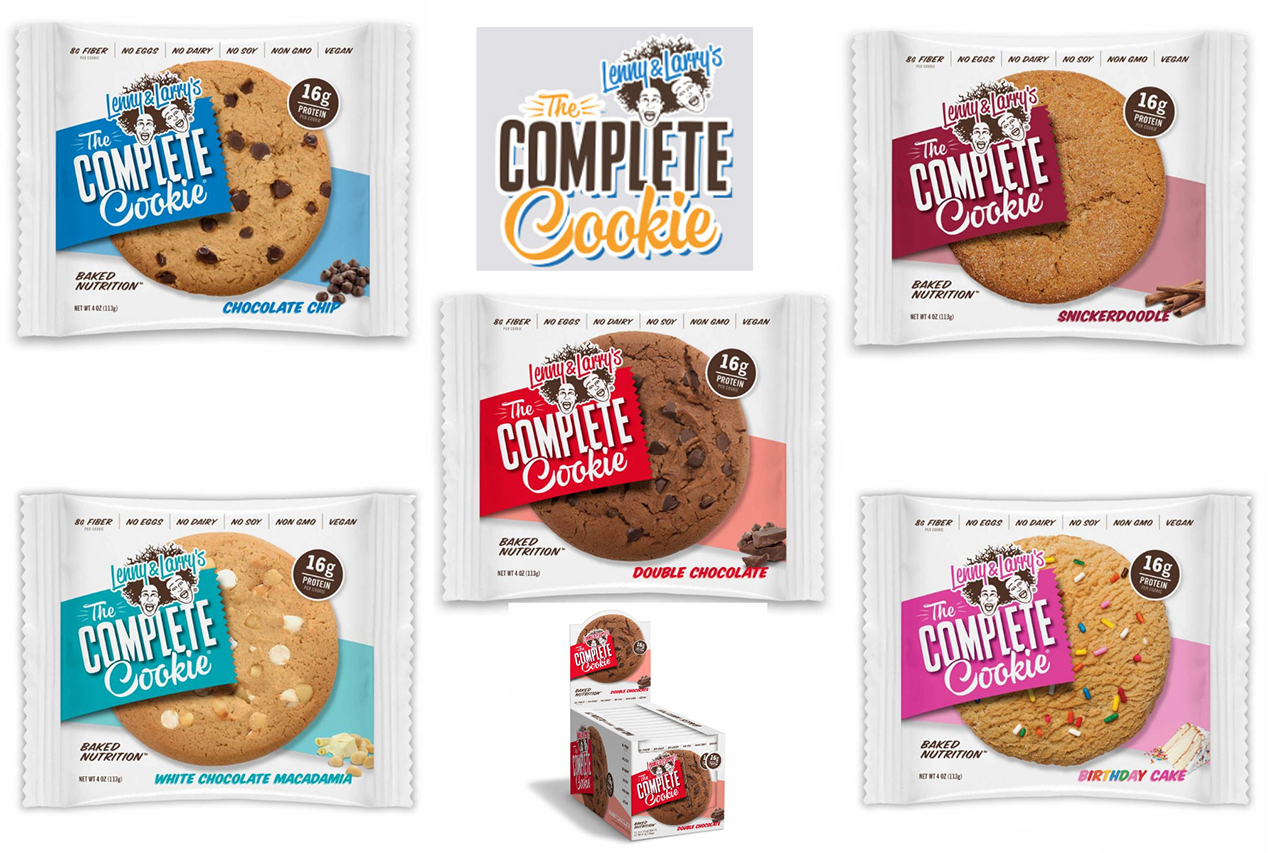 Ever since 1993, their mission has been to provide quality baked goods that not only taste great, but also contain healthy amounts of beneficial protein and fiber. It all started out with two gym rats who were tired of eating the same old choices to get their protein. Chicken breast after chicken breast, protein shake after protein shake…there had to be a better way to feed your muscles while enjoying something tasty. So these two gym rats thought of all the yummy things they craved, and decided, why can't they add protein to them? And that's how Lenny and Larry's started. Since that time, they have been actively experimenting and reformulating to keep the same great taste, while enhancing the quality of their ingredients to ensure that as many people can enjoy their baked nutrition products as possible. Today, they don't just make our protein packed Muscle Brownies. They also make Muscle Muffins, breakfast bars, and our famous cookies, which are vegan, non-GMO, kosher, and contain no trans fat. But we bet you couldn't tell by its scrumptious homemade taste!

Genieco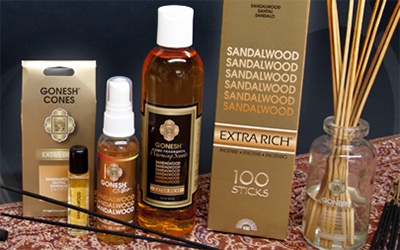 Genieco continually strives to elevate the level of fragrance delivery by working with creative and skilled perfumers, by using the highest quality raw materials, and by our exclusive use of HighCharcoal™. Genieco's Incense has the highest charcoal content of any brand currently on the market – It delivers the purest, cleanest burn, and crystal clear fragrances.

Zak Designs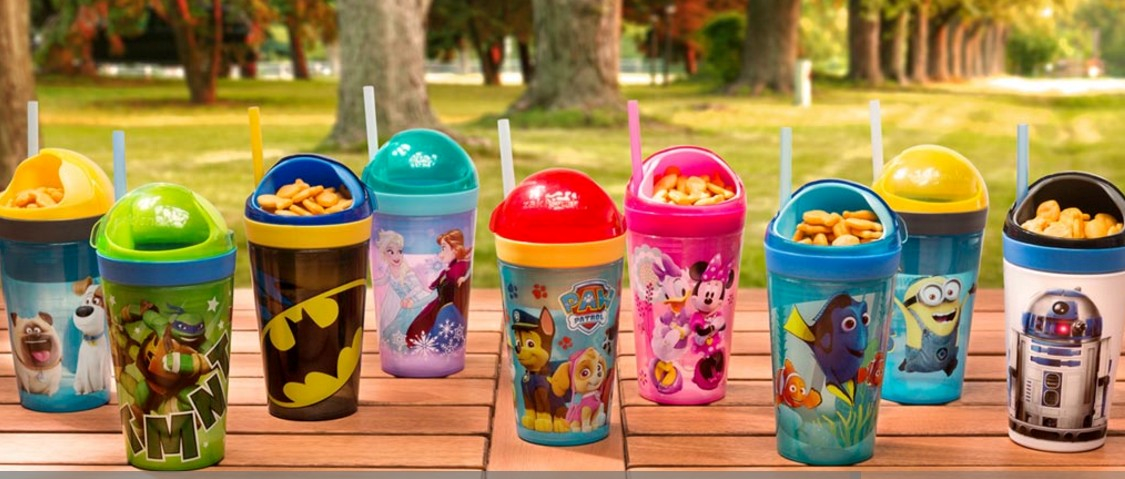 From animated television favorites such as SpongeBob SquarePants and Dora the Explorer to box office smashes like Finding Nemo and Spider-Man, as well as timeless classics such as Mickey and Minnie, Zak Designs' assortment of products have featured nearly every popular character in the last two and a half decades. This includes characters from the three most recent worldwide box office sensations – Frozen, Minions and Star Wars The Force Awakens. So whether it's a new fan just discovering the fun of mealtime or a grown-up reconnecting with the characters they'll never grow tired of, you can bet that Zak has the perfect product to put a smile on everyone's face.

Primizie Snacks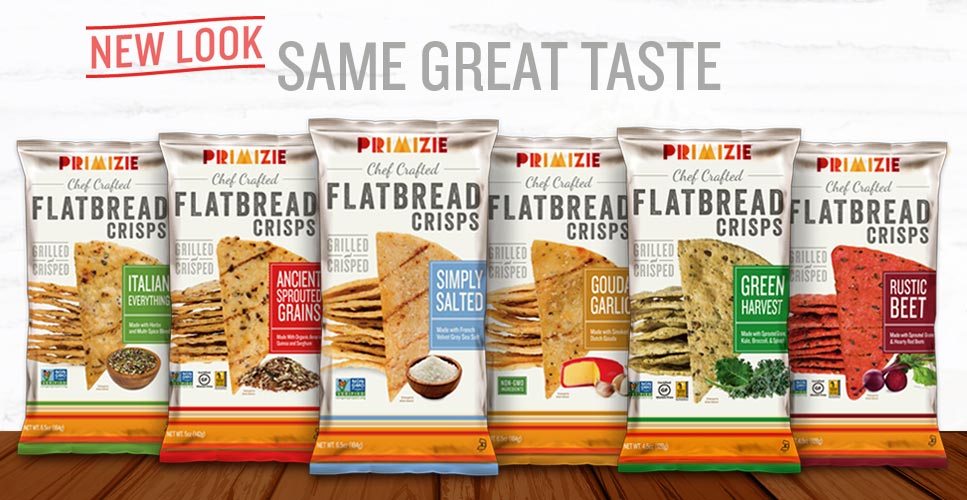 The basis for their flatbread crisps was discovered in Italy while traveling on a culinary tour through the country. The bread recipe was re-developed and became the cornerstone to their menus for Neapolitan pizzas, paninis and antipasto platters. They then discovered that when these breads were "crisped" they served as an even better vehicle for passed hors d' Oeuvres, as bruschetta for antipasti and had superior "dipability" characteristics for cheeses and hearty dips. Primizie Flatbread Crisps became an instant favorite to all they served.
Primizie Flatbread Crisps are a true chef created snack. They are an addictive, flavor forward, thick cut specialty chip with a distinctive crunch. Primizie Flatbread Crisps are great for snacking on their own or pair perfect with just about any dip or spread imaginable. They hope you enjoy them as much as their family, friends and customers have over the years.

Youtheory

Founded in 2010, Youtheory is one of the original collagen supplement brands. Today, their company is one of the largest manufacturers of collagen and turmeric in the U.S., producing over 90,000 bottles a day from their 100,000 sq. ft. facility in Irvine, California.

Kidde
In 1917, Walter Kidde founded the Walter Kidde Company, which produced the first integrated smoke detection and carbon dioxide extinguishing system for use on board ships. This invention marked just one of many firsts that would help make the world a safer place to live and define a nearly 90-year history of industry leadership.
Today, Kidde products are found in homes and businesses around the globe. Their smoke and carbon monoxide detectors help prevent injuries and minimize damage by alerting people to dangers earlier. Their wide range of fire extinguishers equips people to stop the spread of fires before they cause catastrophes. Their escape ladders and other safety accessories bring peace of mind to homeowners. And their key security solutions provide convenience and safety in countless applications.

Vanity Planet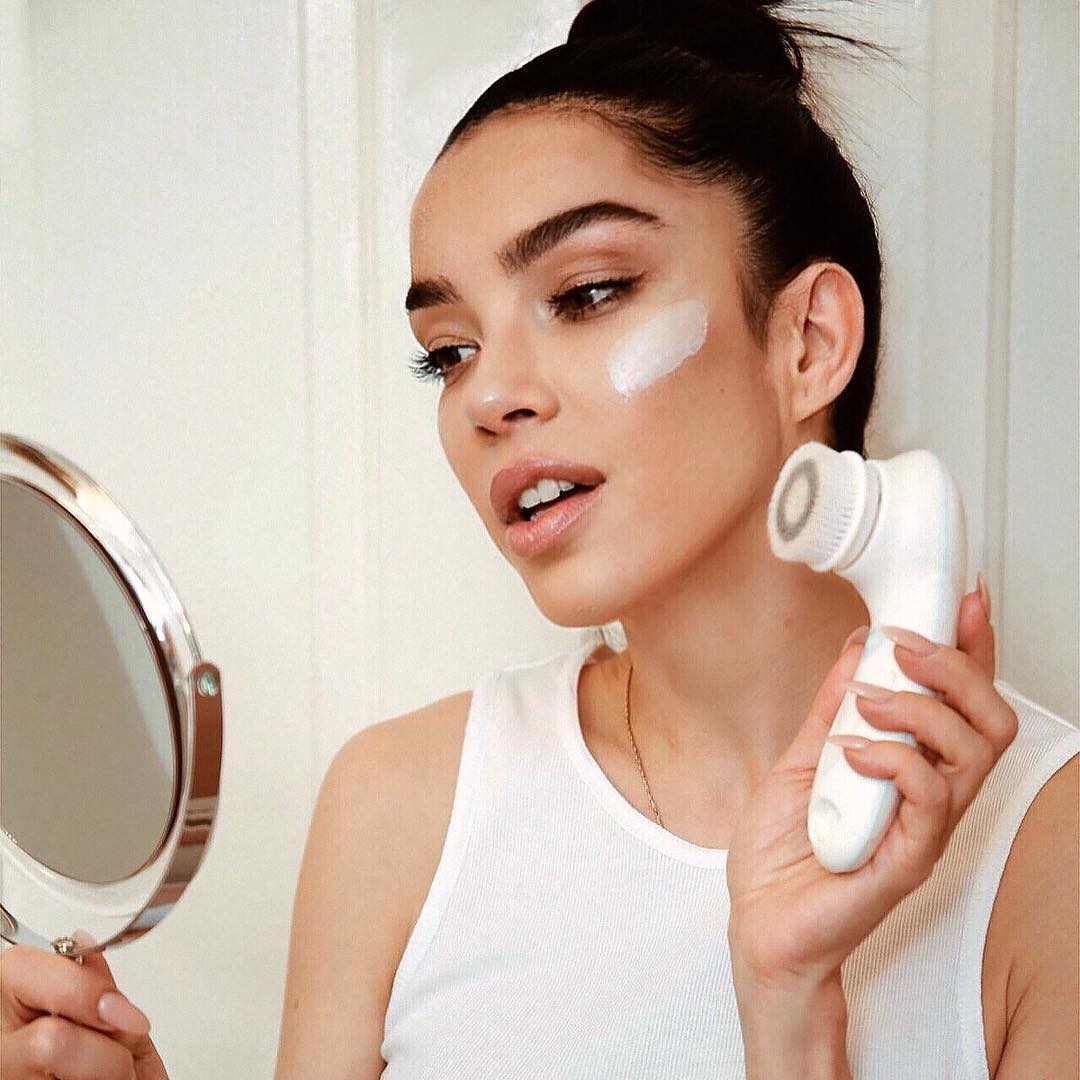 Vanity Planet makes products for every part of your body and help you find what works. Discovery. Exploration. Trial. Triumph. Looking and feeling your best is a journey with many destinations.
They are more than the products they make and sell. Vanity Planet cares about people, the planet and the process of growth. They're ever in pursuit of new and better ways to match your outward appearance to your inner glow.

BlenderBottle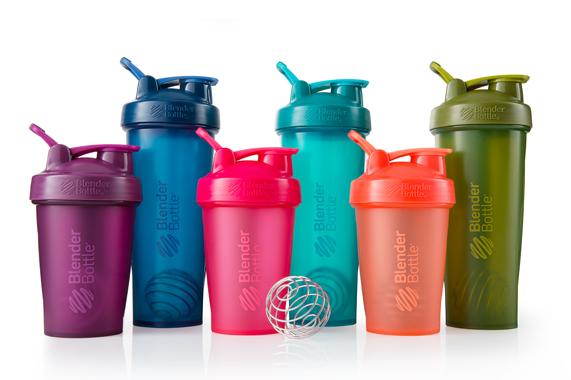 BlenderBottle is a global leader in the health and fitness industry, dedicated to designing and manufacturing innovative, high-quality products for athletes across the globe. Their products have been hailed by Good Morning America, Reader's Digest, Self, the Today Show, Men's Fitness, and hundreds of others, as some of the "hottest new products" on the market. BlenderBottle® brand products are available worldwide and in over 57,000 retail locations in the U.S. alone

HeatMax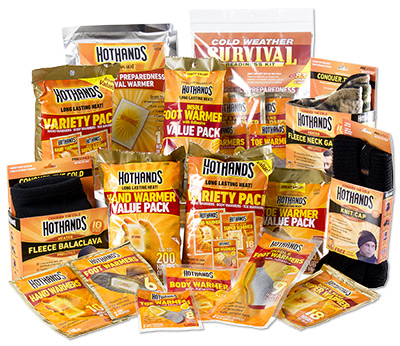 Hothands® warmers are single use air-activated heat packs that provide everyday warmth and are ideal for keeping your body warm when the temperature gets cold. They're available in several styles designed for hands, feet and body.

Chia Pets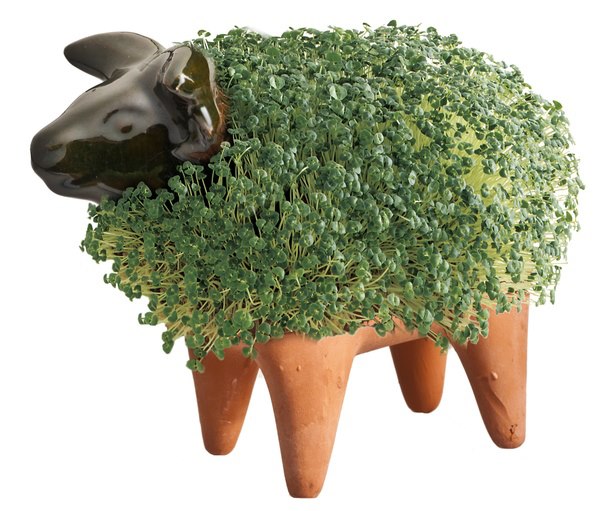 Chia Pets are American icons featuring styled terracotta figurines used to grow chia seeds (Salvia hispanica), where the chia sprouts grow within a couple of weeks to resemble the animal's fur or hair. Moistened seeds of chia are applied to the grooved terracotta figurine body.

Erin Baker's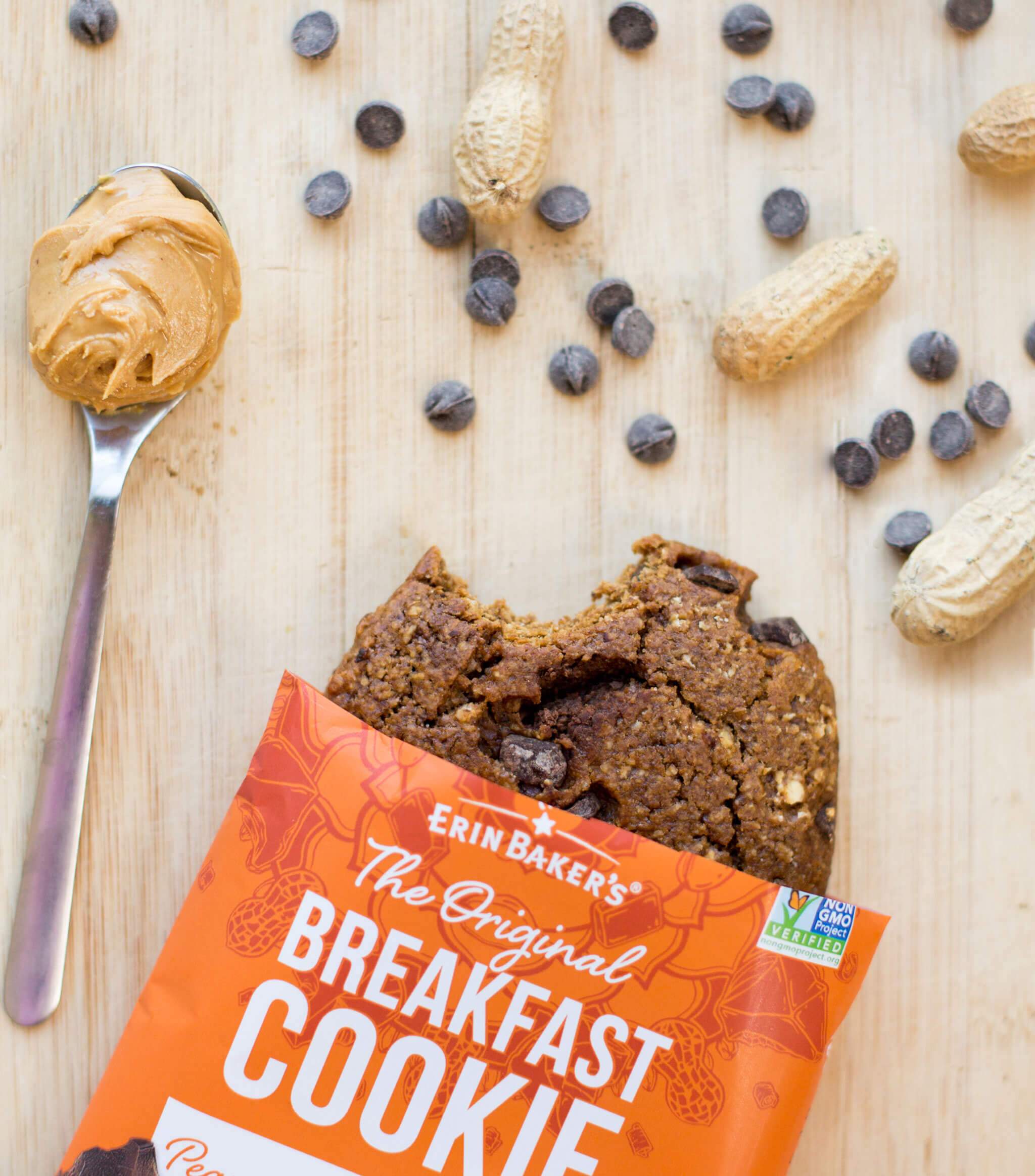 For over 20 years Erin has been baking with whole grain oats, fruits, nuts and seeds as the foundation of her nutritious breakfast and snack options! They continue to push the boundaries to offer great tasting, on-the-go food that you can feel good about. Sourcing as local as possible and producing everything under their own roof allows Erin to bake fresh to order ensuring the most delicious Breakfast Cookies, Granola and Sprouted Snacks you can find!
You won't find artificial flavors, colors, sweeteners or preservatives in any of the food they bake, ever!

Navitas Organics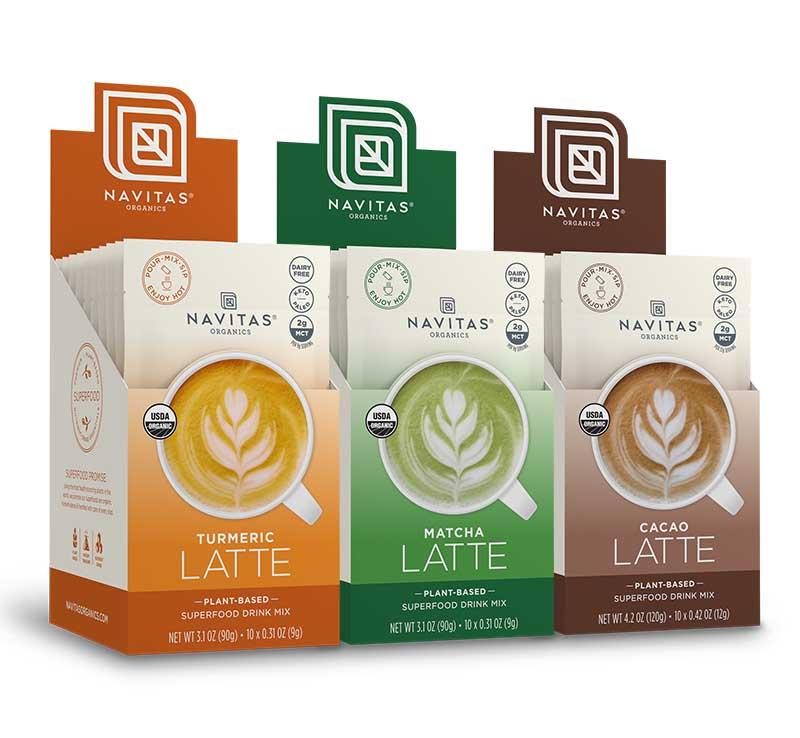 Navitas (Nuh-vee-tus) is Latin for 'energy.' They search the globe for the highest-quality organic superfoods to keep you energized. What's more, they work hard to power the positive in all they do: in how they source their products and work to better the greater good. Navitas works with small local farmers who use sustainable organic farming methods to grow their superfoods. They operate with a focus on leaving as light of a footprint on the earth as possible. They also contribute to healthy causes by supporting nonprofit initiatives like A Growing Culture.

AMICA Tea
AMICA worked side-by-side with tea experts to find ways to process tea leaves without using harmful chemicals. Their tea leaves are roasted fresh, as soon as they are picked, to preserve as many antioxidants as possible. They even brew our tea in pure spring water.
But that's not all. AMICA tests every batch of I.E. Green Tea to ensure that every single convenient, pre-brewed serving packet contains an impressive 300mg of antioxidants. And, their tea is grown on certified organic, pristine mountain farms, and sweetened with natural stevia, so it's entirely calorie-free.

BeeFree

BeeFree evolved from Jennifer Wiese's desire to bake tasty gluten and dairy free treats for her son. Treats that would help with his autism and would allow him the pleasure of being a kid. Navigating the world without gluten/dairy is no easy task. So, with the help of her mother (aka Queen Bee) they set to work converting our favorite recipes. Once a recipe passes the discriminating tastes of a house full of teenage boys, they know they have a winner.

Wellements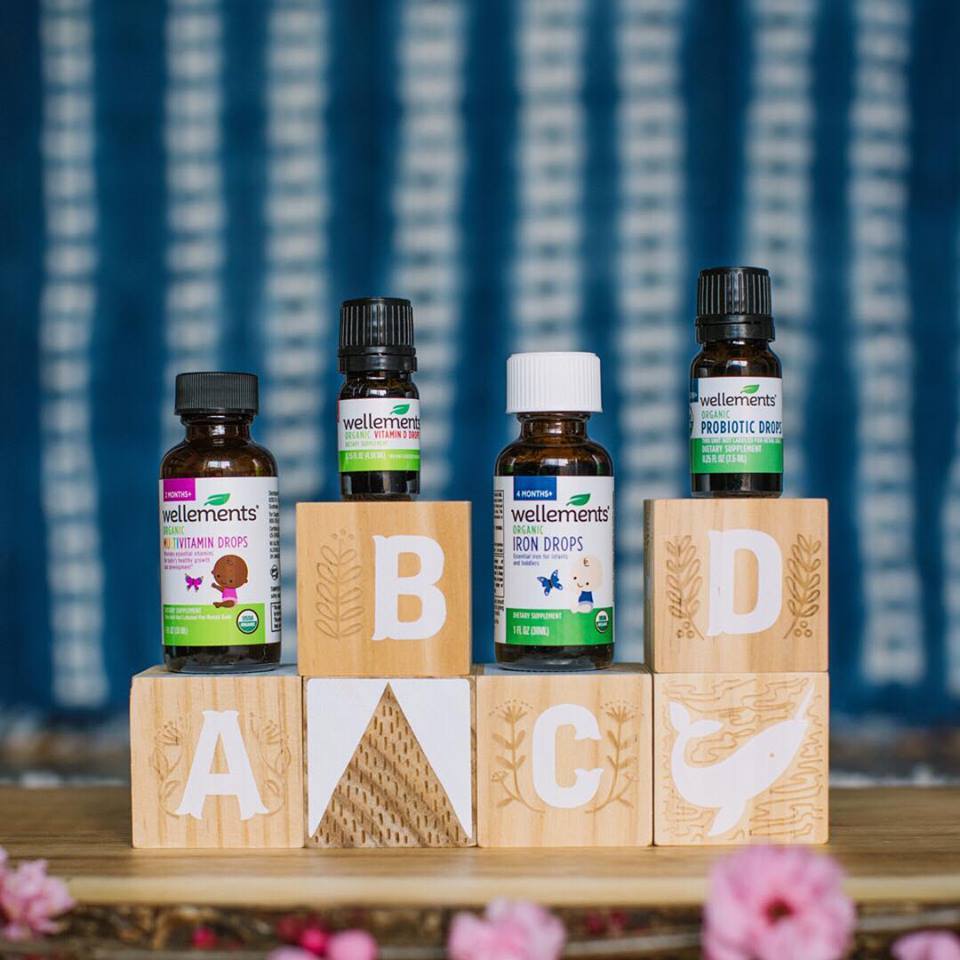 With all of the choices for your baby, Wellements wanted to provide products that you can count on being safe, natural and effective. All of the products at Wellements Baby are made with nothing but simple, natural and organic ingredients, leaving out all of the unnecessary preservatives, chemicals and additives.
Safe products for you and your baby are their number-one priority. They know that a healthy foundation makes for a healthy life, and that's why they believe in wellness from the beginning, naturally.

Love Charm
Love Charm is a combination of multiple fashion elements: design, comfort, fit and value. our products feature high quality materials that you would find in department and specialty stores. They created a more affordable way to shop for the same great product, style, and quality through their direct to consumer online store, passing the savings to you. enjoy!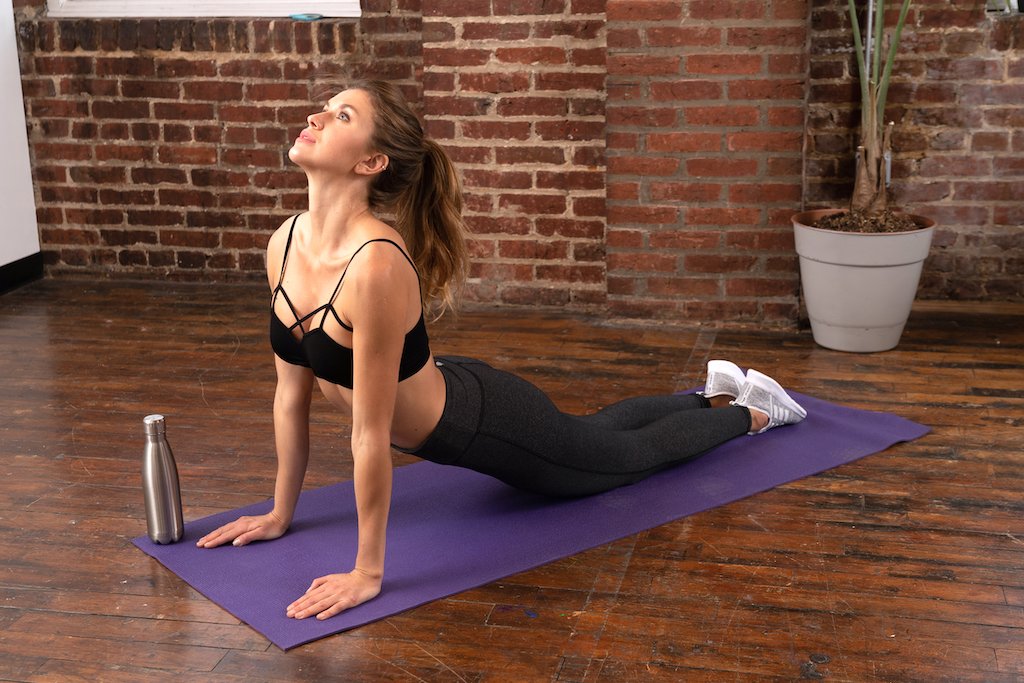 Health Ade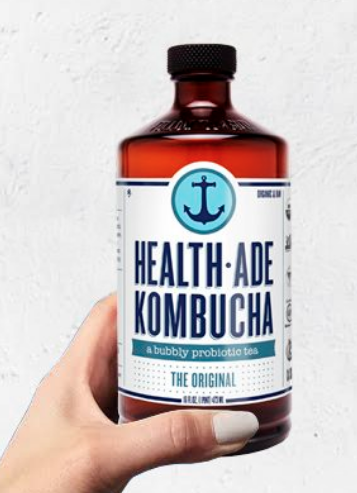 Let's start at the beginning.
What exactly is Kombucha?
Kombucha is fermented tea, that naturally contains probiotics and healthy organic acids. It has been enjoyed across countless countries for thousands of years as a delicious and refreshing beverage that makes you feel good.

Feel Good Organic Superfoods (Apax)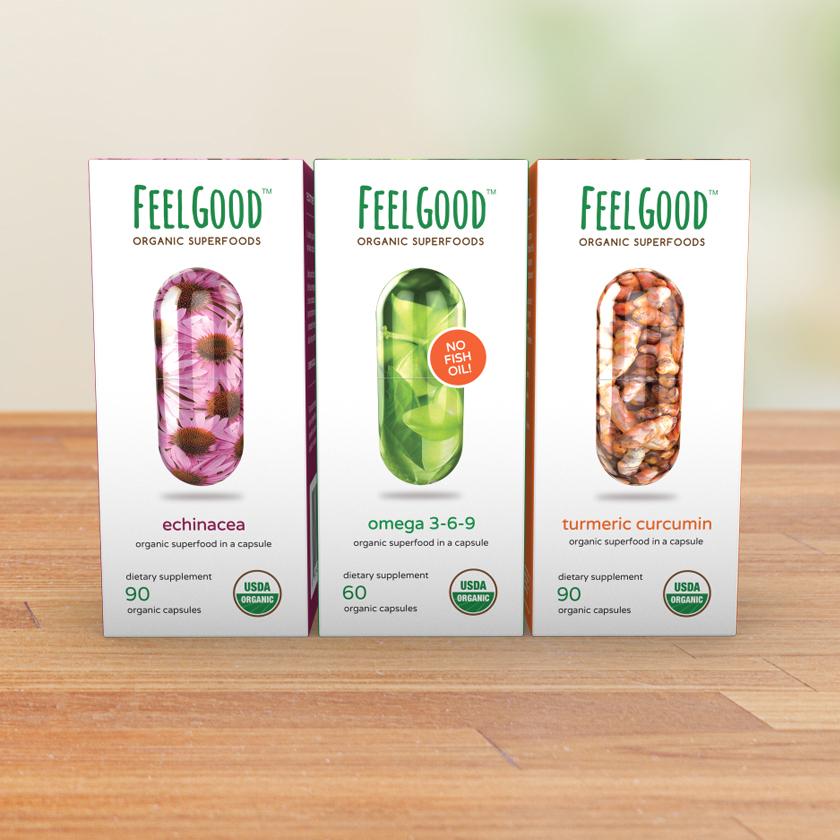 The mission of Feel Good Organic Superfoods is a simple one, because they are a company that exists to wake up every day and do the right thing for themselves, their customers and the entire global community. To them, doing the right thing just makes sense.
It's not simply about bringing products to the marketplace. It is about providing the best possible products, information and support to help people improve their overall well being. They call it the Feel Good Lifestyle. It means they want you to feel good by living out your best life every day, in every way.

Lifestyles/SKYN (SXWELL)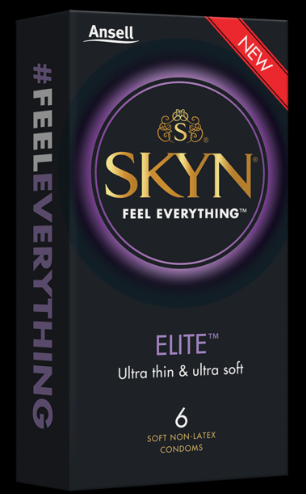 LifeStyles has a history dating back to 1905 when Eric Ansell first started making condoms in Richmond Australia. Today LifeStyles is a Global leader in the sexual wellness sector, comprising a broad range of condom, personal lubricant and other related products. LifeStyles is the world's #2 condom company with leading latex brands such as LifeStyles®, Jissbon®, Manix®, Unimil®, Blowtex® and others, as well as the fast-growing, highly-innovative non-latex condom brand SKYN®. LifeStyles Healthcare was created on September 1 2017 when the consortium of Humanwell Healthcare & CITIC Capital private equity purchased the Sexual Wellness division from Ansell.

JiMMYBAR!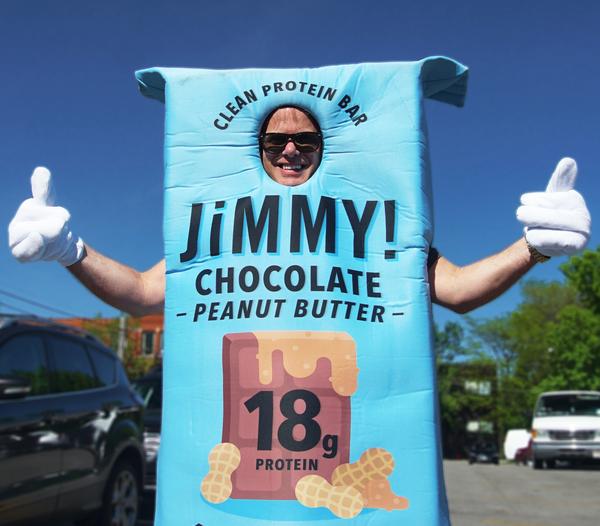 Founded by a brother and sister team in Chicago back in 2013, JiMMYBAR! was born out of total frustration with the bar choices on the market. They sought out to make a clean, honest HIGH PROTEIN, LOW SUGAR BAR that tastes amazing and packs a HUGE CRUNCH!

Repurpose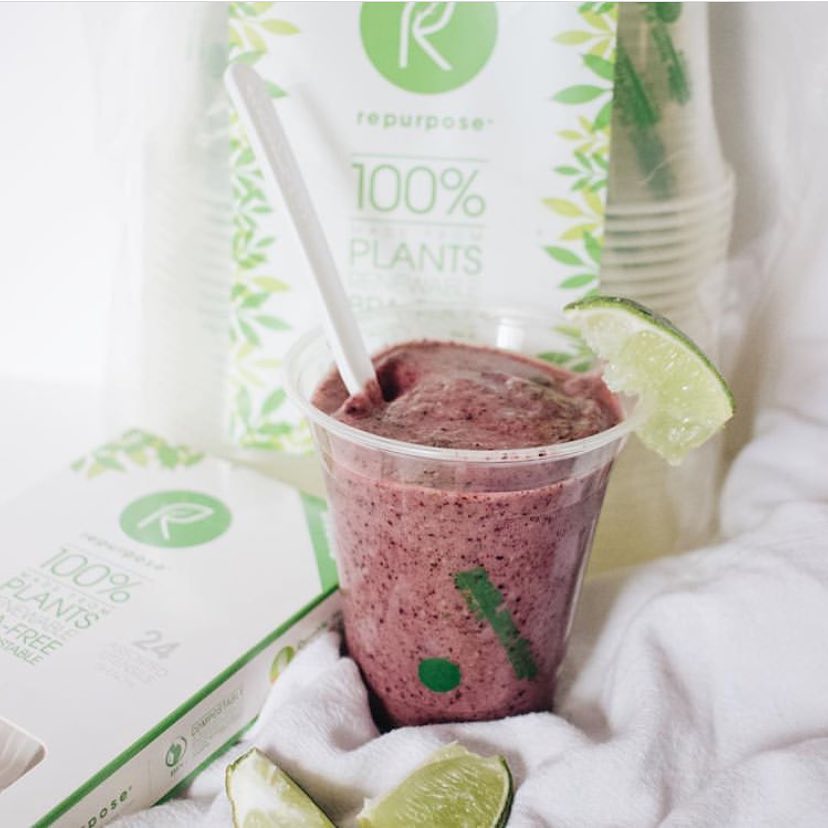 Repurpose is a group of passionate eco-entrepreneurs driven to positively impact the environment by changing everyday behavior. By purchasing from Repurpose you are supporting a women owned, sustainable company that is changing the world one cup, plate, and fork at a time.
They started Repurpose® as a team from a variety of different backgrounds dedicated to creating a positive impact through business. Their Founder & CEO Lauren Gropper has spent her career focused on sustainability and Repurpose® was born through a dream to create an everyday product that could impact millions of people.

Tommee Tippee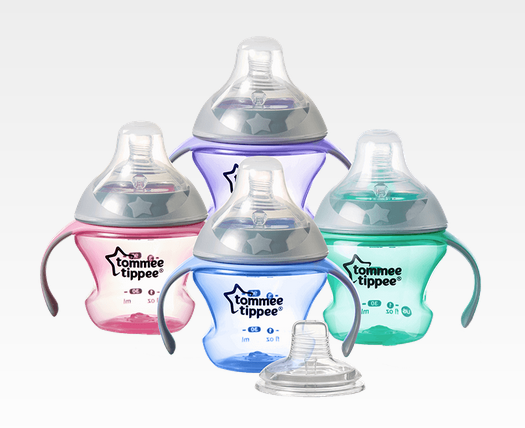 At Mayborn Group, we're the proud owner of global baby essentials brand tommee tippee®.
Our award-winning brand was launched in the UK 50 years ago and was founded with one simple goal – to make everyday life just a little easier for parents around the world.
Woman and baby
We're as fully committed to that original goal today as we were in 1965, and that's why we work tirelessly to create innovative and stylish products which are designed to look and feel as great as they work.
We're passionate about helping mum embrace and enjoy the rollercoaster ride of bringing up baby and that's why our brand campaign actively encourages all parents to trust their instincts and #ParentOn.
Today, tommee tippee is the Number One feeding brand in the UK and Australia, the fastest growing bottle brand in America and one of the top 5 baby essentials brands in the world.